Foolproof Property Management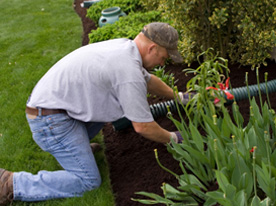 See Kohler Landscapes for property management that's reliable, effective — and affordable. We'll do it all for you — turf care, bed care, trash removal, pruning with correct techniques, first aid or replacement for damaged plants, seasonal leaf pickup, fertilizing and insect control, trash removal and more. So that your time and attention can be focused where you need them to be, Kohler covers all the bases, including recommendations for the methods and site improvements that yield best results.
To structure a complete or partial property management plan, contact us today.